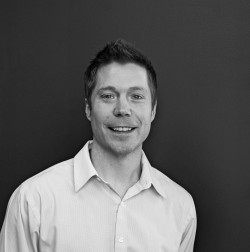 Hello! My name is Graham Barnes, the newest addition to the team here at JB Systems. I have over 13 years of experience in creative media, including content development, writing, design and branding. I am extremely excited to apply these passions to JB Systems in my role as Project Manager, and look forward to working with all our clients, both existing and new. First item of business, update the blog. So here goes…
Undoubtedly my friends and family will have a lot of questions for me about my new position in the upcoming days. Two such questions will certainly dominate discussion, the first being "what do you do?" In a nutshell, if you're a client of JB Systems, I'll be your rock star; the one who ensures our promises are delivered. You're probably bursting with ideas and we'd love to hear all of them. From design to content, I'll ensure your project stays on track with the right people at JB Systems as we bring it to life. Have a question about altering your design? I'm your man. Thinking about changing some text? Look no further. I'll see to it that all your questions are answered in a thorough and efficient manner.
The second question(s) is "what do you think of the company, how are the people you work with?" One thing that is immediately apparent to me is the superior standards of my new co-workers. They're real, honest people who deliver a service they truly believe in. They are extremely technical about the language of the web, yet communicate it in an engaging and down-to-earth manner. They are methodical, hard workers but still have fun in the process; all while maintaining an environment where the client is forever the valued priority. Between you and me, I think I'll fit in just fine here.
Although I'm new to the team, we have a lot of exciting things planned here. Whether you already are a client of ours or plan to visit us in the future, chances are we'll have the opportunity to work together. I very much look forward to the chance to meet you and learn more about the awesome services your company has to offer and how we at JB Systems can be a part of it.
Graham Barnes