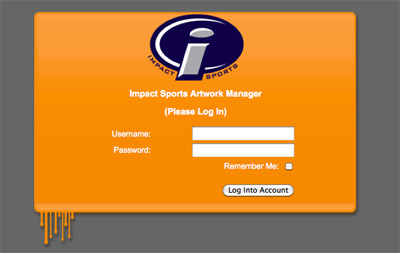 Written by Gerald Bauer, Owner of JB Systems, LLC
Impact Sports, a division of Genesco (the parent company of Hat World, Lids.com, Journeys, and Dockers Footwear), chose JB Systems to implement their proprietary Artwork Management System. After upgrading their company's internal business management and invoicing software, Impact still had a need for their art department to manage their artwork files. Sounds like a pretty straightforward task, except the anticipated number of files to store was going to range between 60,000 and 100,000 pieces – all needing to be tagged, categorized, and more. To make matters even more interesting, the "Art Manager" (as it's been code-named), needed to integrate with the databases (MSSQL) of their new management software.
Needs Of This Solution Included:
Ability to store, categories, and search for all pieces of customer artwork
Create a 4-step approval process for internal controls before artwork reaches the customer for approval
Create an interface, online, for customers to approve or decline their pieces of artwork
Provide documentation and re-approval if artwork is declined
Store approvals in their internal business management software for company to use
Create the application to be scalable – and expandable based upon future needs of the company
Much more…
JB Systems (or the Labs) implemented a proprietary solution that accomplished all tasks – and housed in a secure server environment. The new application has streamlined their artwork approval process with clients, enhanced the quality control of their artwork, provided back-end integration with their management software, and more. We're proud of the system we've created and excited to work with Nike's largest North American distributor. This is a testament to the quality of programming and project management that the JB Labs (at JB Systems) can provide – from small companies to multi-million dollar ones.
More next time – and thanks for reading!