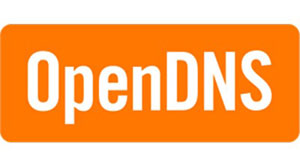 A detail often overlooked by many companies is DNS or Domain Name System – which typically is handled by your ISP (Internet Service Provided – ex. AT&T, Charter, etc). Sorry for all of the acronyms everyone!
The problem with DNS that is provided by ISPs is that they are slow, they do not update as regularly as others, and typically do not provide services such as web content filtering, anti-phishing, malware site protection, and other services.
As of 2009, JB Systems has recently adopted the use of OpenDNS – a FREE service provided by OpenDNS.com. With a couple of minor changes to your DNS settings (yes, even all you techno-phobes can change this too!) you can browse the web faster, safer, and more reliably.
For a list of features and reasons to consider OpenDNS – see the following link:
http://www.opendns.com/solutions/overview/
For steps on how to get started, see this link (use the link for OpenDNS Free):
https://www.opendns.com/start/
Just another tip from JB Systems. Stay in touch.