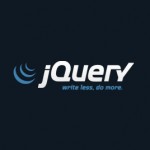 For our blog submission this week, I'd like to spend a moment on jQuery. This newest addition to our arsenal of website development tools allows for some nice interactivity for our clients' websites and their prospective visitors.
jQuery – the "Write Less – Do More" JavaScript library – is a lightweight (very condensed code) set of tools allowing us to add animation, fluid movement, and special effects to our websites – giving our websites that 'POP' that so many websites often lack.
What Does This Mean For You – Your Website?
Since JB Systems follows no set framework, our websites are free to use virtually ANY technology that is readily available.
Our websites can take advantage of these new tools and can WOW potential visitors (and hopefully customers) – instilling in them a feeling that your company is technologically savvy because the website is so different.
Look for upcoming announcements about new websites including jQuery features.
Learn more about jQuery HERE