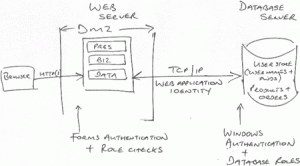 Regardless of industry, be it website development, video project, product development or implementation – one of the most important components of the entire process is often rushed, if not skipped altogether.
That component is, you guessed it, PLANNING. At JB Systems, we cannot stress the importance of planning, and moreover – the importance of budgeting for that plan both in terms of budget and timeframe.
We are frequently asked, "How long does a website project take?"
This question can have several answers – all dependent upon the project itself. But, a general rule of thumb for certain projects can be found below:
A Branding Package or Identity Design:
2-3 Week Project Lead Time (Time Developer Needs To Start)
Initial Meeting With Client, Planning, Creative Development: 2 Weeks
Review of Concepts, Determine Creative Direction: 1 Week
2-3 Rounds of Revision, Meeting To Discuss: 1 Week
Final Tweaks, Digital File Preparation: 2-3 Days
As you can see, it's not unrealistic to budget 7 weeks or so for the entire process. On average, most people think 3-4 weeks is ample. For a larger development company or creative agency, that might be true – but at JB Systems – we feel that not rushing the process allows for more creative development, which in turn means a better product (design) for you. Again, the example above is heavily affected by a project's lead time – and this could greatly decrease (or increase) the time needed for development.
Tune in later for an example of a identity package and more project planning tips for Website Development.