It's been a while since our last post. 'Why?' you may ask? We've been a little busy!
In the last month or so, JB Systems has launched five new and/or redesigned websites. These sites are using some of our newest technologies for the web including an advanced property search for real estate, dynamic customer testimonial systems, and user-friendly photo galleries. Take a look at these new sites and see what a database-powered website can do!
Special thanks to our clients listed below for all of their hard work on these sites, too!
Brunkow Builders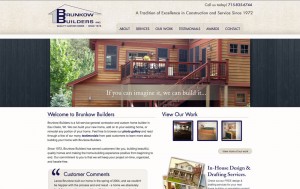 Brunkow Builders is a full service general contractor specializing in residential custom new home construction, additions and remodel work in the Eau Claire area.
Lake Hallie Cabinets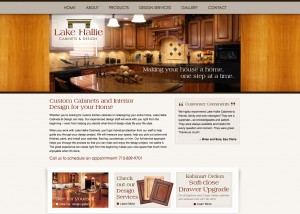 Lake Hallie Cabinets is a family-owned business located just north of Eau Claire, Wisconsin. Our services range from full custom cabinetry design and installation to millwork to complete interior design services.
Maug Cleaning Service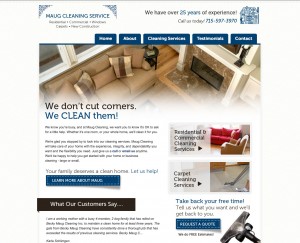 Maug Cleaning Service is a residential and commercial cleaning company located in Osseo, WI. They are a family-owned company with over 25 years of experience. In addition to general household and commercial cleaning, Maug also offers professional carpet, tile, and upholstery cleaning.
Premium Lawn Service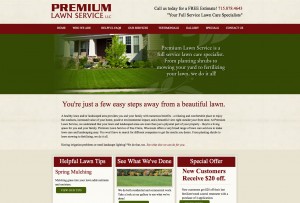 Premium Lawn Service of Eau Claire, Wisconsin offers a very broad range of lawn care services to make lawn care and landscaping easy.
Coldwell Banker-Brenizer Realtors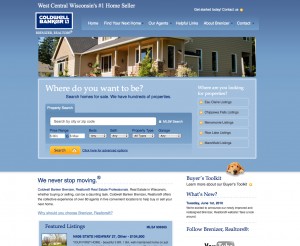 Real Estate in Wisconsin, whether buying or selling, can be a daunting task. Coldwell Banker Brenizer, Realtors® offers the collective experience of over 80 agents in five convenient locations to help buy or sell your next home.
To see more of our work, check out the JB Systems portfolio.