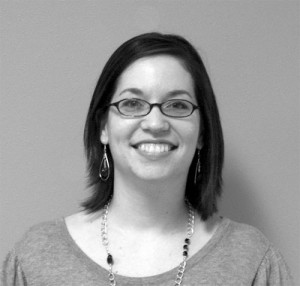 Written by Erin Trowbridge, Director of Marketing at JB Systems
After a long wait, I've finally arrived at my cozy desk at JB Systems with iMac in place and ready to rock!!
For those of you who aren't familiar, I'm the newest addition to JB Systems. Basically, this means that JB Systems' clients can access my marketing, graphic design, and writing skills whenever, wherever…ok, almost. But the point is – I'm here as a resource for our clients so I hope that you'll take advantage of that. My goal is to make sure that our clients' websites do exactly what they want them to do – that includes using the coolest, newest technologies and creative marketing ideas, but also making sure that your online (and even offline) marketing is measurable, targeted, and relevant to your customers.
I would also like to say that I couldn't be more psyched to be working with Jerry, Meghan, and the whole crew at JB Systems – talk about a powerhouse of talent! You'll never hear "no, we can't do that" and I think that's a true testament to their dedication to their clients and their expertise in their fields.
Now that I'm here, feel free to contact me anytime…about marketing, how to get the best results from your website, or if you just need a break! You can reach me at erin@jbsystemsllc.com or 715-830-9375.
Hilsen, (yes, I speak a little Norwegian)
~Erin