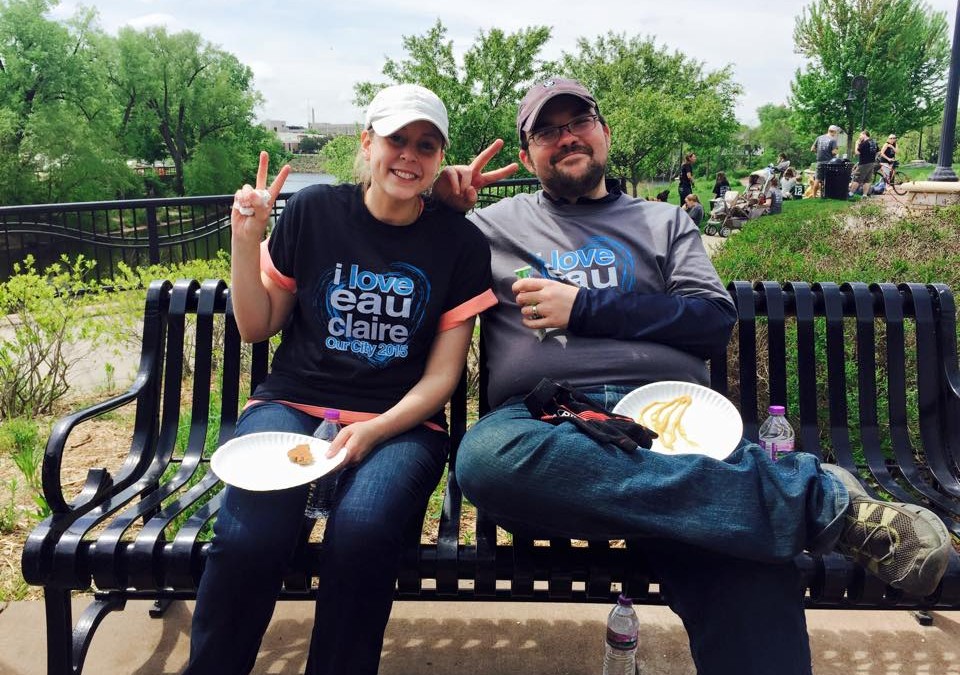 At JB Systems, we believe in giving back to a community that gives us so much. We're fortunate to live in a community that values the idea of supporting local businesses. We're lucky to have the campus communities of UW-Eau Claire, UW-Stout and Chippewa Valley Technical College nearby so that we can add great, quality graduates to our team. And, anyone who's worked with us understands our love for coffee, so we're pretty fortunate to have some great coffee shops in the area, too.
In other words, we're very grateful for Eau Claire, WI and the greater Chippewa Valley community that shows us support. That's why JB Systems believes in being community-focused and giving back when we can.
We've been fortunate to have the opportunity to volunteer at two events in the past month that we're always excited to be part of.
One of those events was Eau Claire's annual "Our Spring Clean Up" that took place on May 16th. Our team members joined some of our fellow local businesses in cleaning up the sidewalks and streets of Eau Claire near our company's location. With about 300 volunteers participating in the event, it's great to see everyone in the community supporting one another, as well as supporting the growth and upkeep of our town. It reassures us that our business is located in a place that values the word community and the ideas of supporting read more…