Yes, that's what they say. However, when it comes at the expense of a client's branding being copied…it just doesn't have the same appeal.
One of our website designs was blatantly copied by a web design firm out of Minneapolis… and while we're flattered that a Minneapolis design firm copied us, our client is not so thrilled. The firm not only copied the site almost to a T, but the site they designed was for a major competitor of our client within a 90 mile range. I don't know about you, but we think that's just bad form.
Of course we contacted the firm to see what they had to say about it – they didn't think they were all that similar. Tell us what you think:


JB Systems version of CV Bean, launched February 2010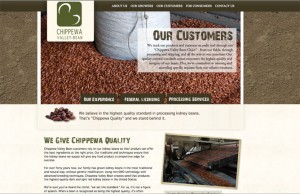 And now, the other guys (launched some time around June, we think)








We think that's pretty unfortunate that Minneapolis designers can't come up with an original design. We're happy that they've recognized that the designers at JB Systems have some pretty cool ideas. Kudos, Meghan & the design team!
Thanks for tuning in…